Dusit Thani to Open Wetland Park Resort in Nanjing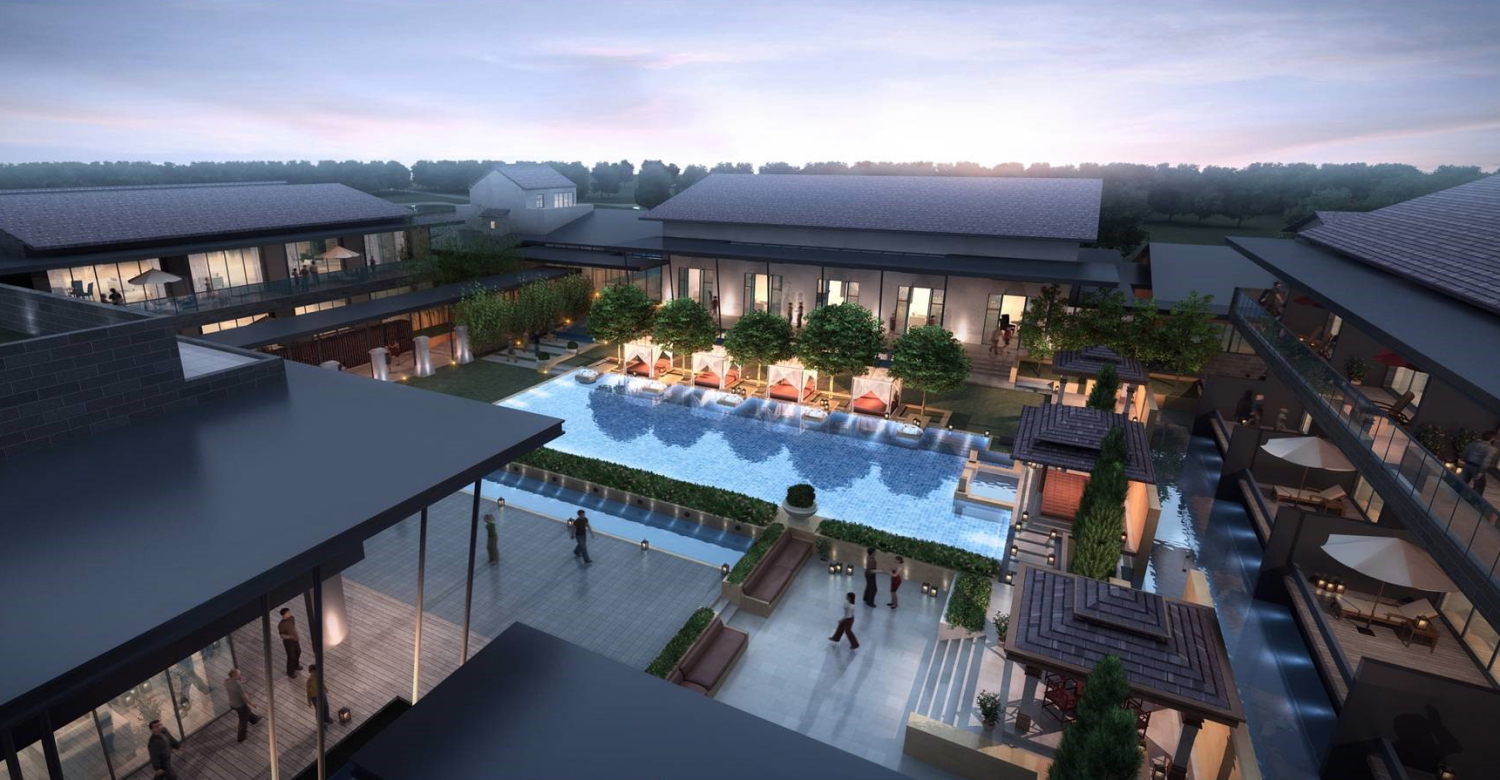 Dusit has signed a management consultancy agreement with Nanjing Shangqinhuai Construction Development Company to manage The Dusit Thani Wetland Park Resort Nanjing, the capital of Jiangsu Province.
Anticipated to open late 2017, the resort is located within Nanjing Shangqinhuai Eco Wetland Park, approximately 30 minutes by car from the commercial centre, and 20 minutes by car from the high-speed train station and Nanjing International Airport. Nanjing city is located one hour from Shanghai by high-speed train.
Situated in the centre of east China and the Yangtze River Delta, Nanjing is one of the world's largest inland ports and transportation hubs and is easily accessible to most domestic and overseas cities.
With a long history dating back 2,500 years, the city has served as the capital of ten Chinese Dynasties, and is one of the Four Great Ancient Capitals amid Chinese cities. Nanjing is also famous for its beautiful landscapes, mountains and rivers, and the city boasts many important heritage sites.
Alongside 110 villas and rooms, the Dusit Thani Wetland Park Resort Nanjing, Jiangsu, will feature a 300 sqm meeting room. A Thai-inspired spa will provide a full range of wellness programs, while dining options will include an all-day dining restaurant, a Chinese restaurant and a rooftop garden restaurant. For recreation, there will be a gymnasium, swimming pool and kids' club.
"We are delighted to introduce the Dusit Thani brand and our distinctive, Thai-inspired hospitality to this historic and vibrant city," said Mr Lim Boon Kwee, Chief Operating Officer of Dusit International. "Dusit Thani Wetland Park Resort Nanjing, Jiangsu, signifies an important milestone in Dusit's long-term expansion plans, positioning us perfectly for further expansion within China and the region. We very much look forward to opening the doors and welcoming guests later this year."