Maritime Health Care Provider Targets Nanjing Shippers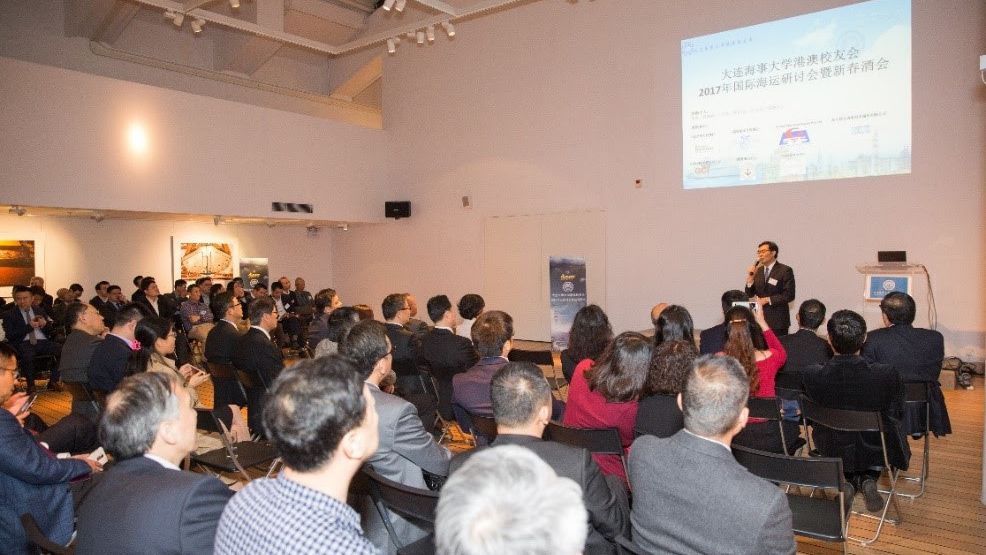 Future Care, Inc., a leading provider of health care management services to the maritime community, is pleased to announce its sponsorship of 2017 International Shipping Seminar and Cocktail Party of Dalian Maritime University Hong Kong and Macau Alumni Association (DMUHKMAA), held in Hong Kong on February 17, 2017. During this seminar Dalian Maritime University's alumni representatives addressed the overview of the international maritime industry; the international iron ore market; the developments of the Maritime Labor Convention (MLC) and P&I Clubs and the developments in maritime law, among other topics.
Future Care's Caring For the Crew® program includes its telemedical service, Physician Advice at Sea, which provides a global, 24 hour presence of practiced physicians for the mariner while onboard ship. Future Care's first response and medical case management teams, including nurses and other licensed healthcare professionals, oversee treatment onboard, during transition to shore and through repatriation/convalescence.  These services provide the shipowner with a single experienced resource to manage medical treatment from incident to return to work.  Future Care's Caring For the Crew® program assists the shipowner in demonstrating compliance with the Maritime Labor Convention's Title IV mandate to provide "medical care as comparable as possible to that which is generally available to workers ashore". Also, Future Care's global network of medical facilities and treatment providers promotes compliance with MLC requirements for land-side medical treatment.
Future Care's CEO, Christina DeSimone, and Director of Asia Marketing, Yuki Yu, visited current and prospective clients in Singapore, Shanghai, Hangzhou and Nanjing earlier this year. Christina and Yuki have been assisting Asian ship owners and ship managers in providing their crewmembers with access to telemedical advice at sea.  During their recent visit they have stressed the importance of early medical intervention in avoiding unnecessary repatriation and emergency deviation.
Christina emphasized: "We are extremely pleased and excited to be part of Dalian Maritime University Alumni event. I am very pleased to see more and more Asian ship owners who are benefiting from our Caring for the Crew® program. We are eagerly looking forward to working with more Asian ship owners, ship managers and P&I clubs and providing them international shipboard tele-medicine diagnosis and treatment and cost containment."
Yuki stated: "I'm so glad to hear a Chinese safety manager who told me he always encourages his crews to reach out for medical assistant at sea as early as possible. I found Asian ship owners are more than ever focused on the "human factor" as a key for safety and efficient operations. I always believe the earlier we receive the cases, the more we could save a life and control the cost of the care, and that is exactly what Future Care offers."
Other sponsors for this seminar includes Reed Smith Richards Butler, The Swedish Club, Hong Kong Seamen's Union, Guochuang International Holding Co, Haida United Marine Tech-Services Co, and Global Maritime Supply Pty Ltd.
Future Care Inc. received the Certificate of Appreciation from DMUHKMAA.